The only thing better than BATMAN BRAVE AND BOLD shows are BATMAN BRAVE AND BOLD comics done by the kind folks who made the animated show!
BATMAN BRAVE AND BOLD was a great comic, with monthly issues that told fun and exciting adventures in the spirit of the original comic book series of my childhood and the upbeat and offbeat show.
Andy Suriano, Emmy-award winning animator, did double duty with both the show and the comic. His pages are posted on his art blog
here!
I couldn't resist and grabbed a great page, featuring the Awesome Brave and Bold Batmobile and Kid Eternity!
"Batman Brave & Bold" Andy Suriano
I asked Andy which character was his favorite to animate on the show. His response?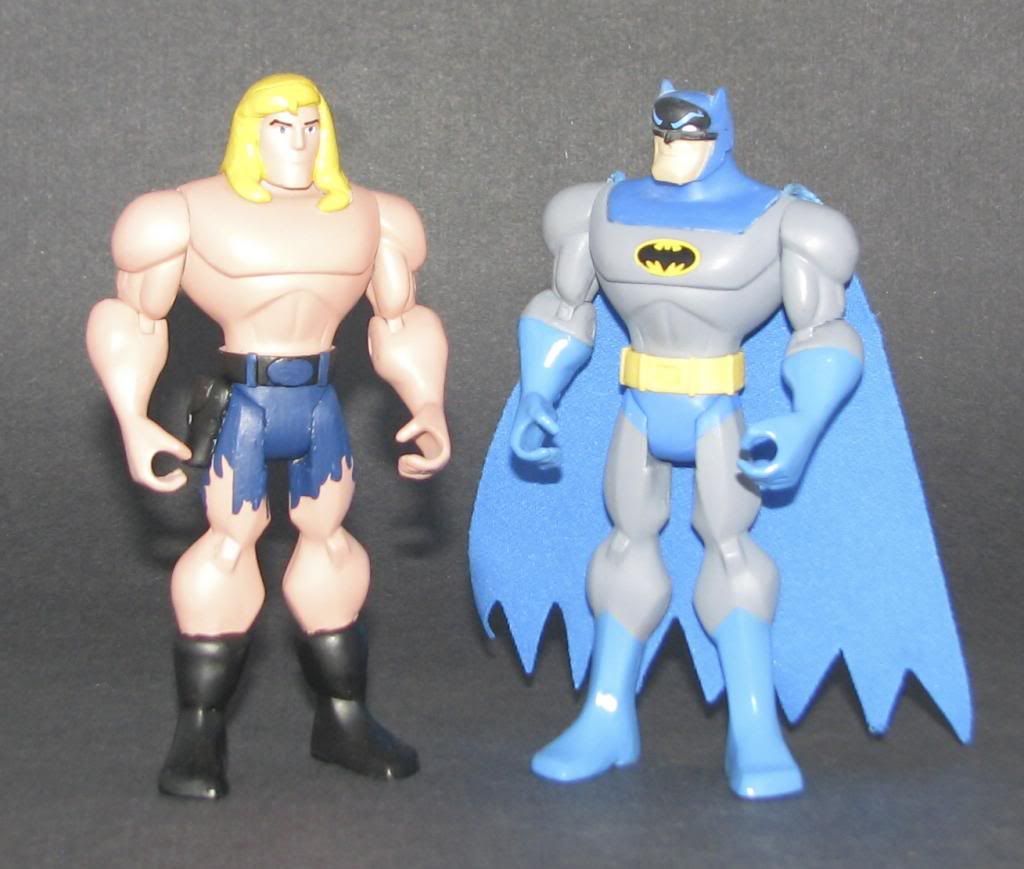 Kamandi and Batman (2012)
Kamandi! We always suspected Suriano had good taste, but now it's confirmed! Santa delivered The Last Boy on Earth to the Suriano Studio and everyone was happy. Hooray! Andy will be appearing at the Motor City Comic Con in the Spring of 2013. Perhaps he needs another figure...