There's already been a bit of writing about the original design of Bob Kane's Bat-Man, and how much he was influenced by Bill Finger's bat-related revisions. Needless to say, it worked.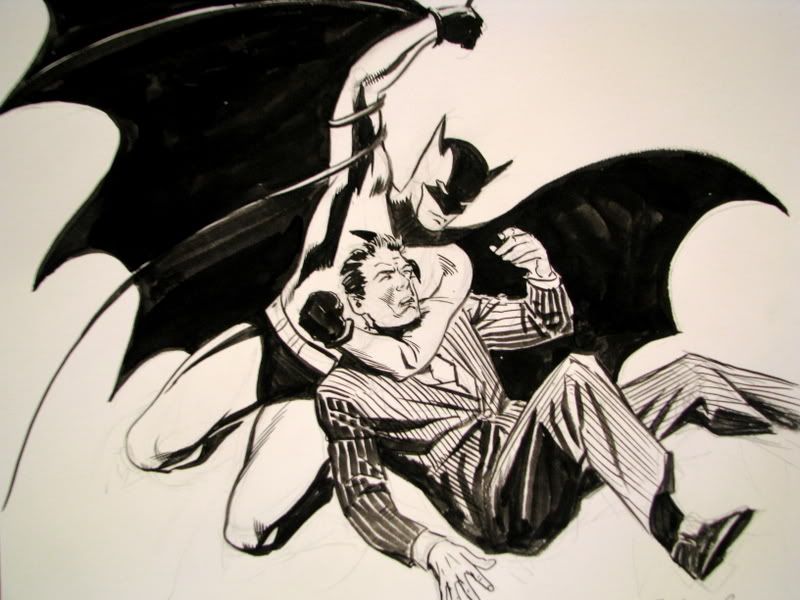 Steve Leiber, of WHITEOUT fame, did this homage to the cover of DETECTIVE COMICS #27. Clearly, Steve is a man who is not afraid of ink.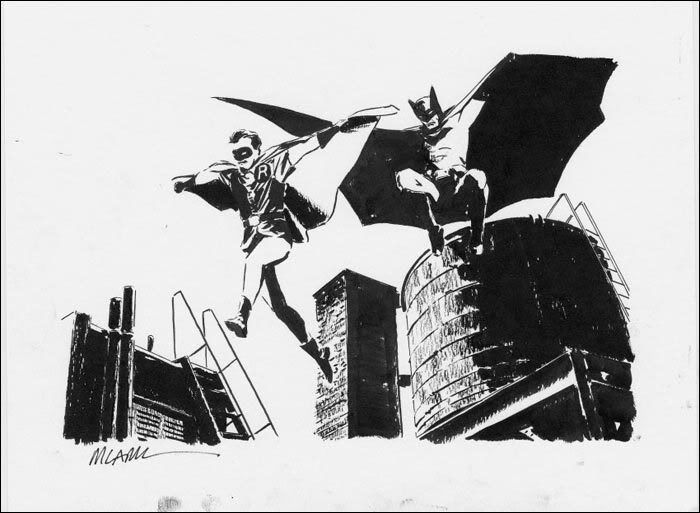 Michael Lark, from my favorite GOTHAM CENTRAL book, tore the roof off the joint with this amazing commission. Clearly inspired by the classic BATMAN movie serials, I love his use of shadow and textures in this picture.