Hands down, BATMAN BRAVE AND BOLD is my favorite Batman comic and the show is at the top of my list, too!
Sadly, the show is at it's end, with only a few new episodes left to air in the States. Sadder still, the final BRAVE AND BOLD figures of The Flash, Captain Marvel, and others, never saw distribution. The curtain is closing on a wonderful era of Bat-creativity...
... or is it?
The batphone here at the Flying B Ranch was off the hook with calls that two new figures were hitting the shelves: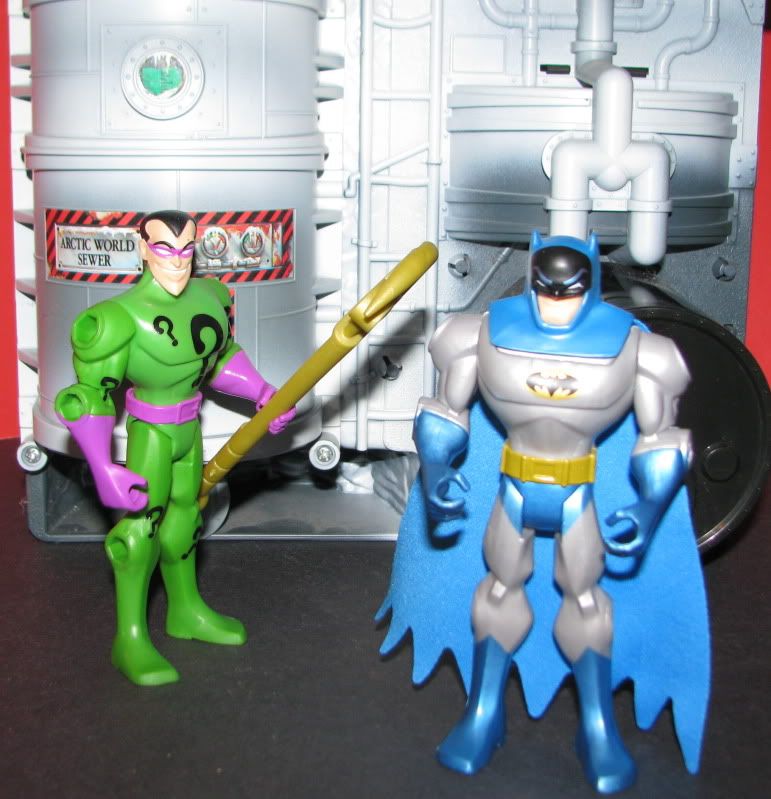 Riddler and Bruce Wayne Batman Figures (2011)
Yes! A wonderful, Dick Sprang-inspired Riddler and Batman, with removable cowl. Sure enough, Batmaniacs, we can now see the grim avenger underneath those pointy ears...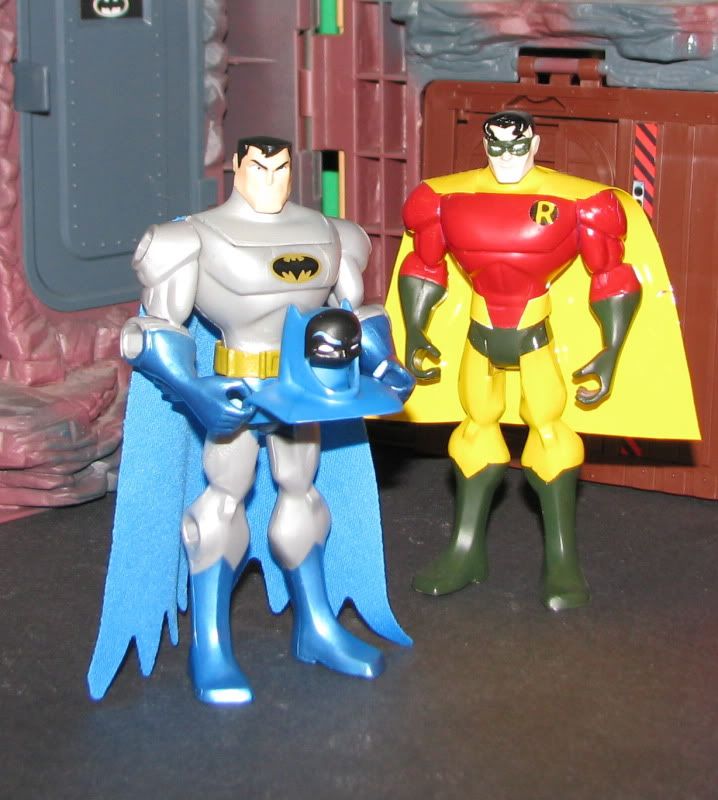 Bruce Wayne, with cowl, along side custom Robin!
... hurmm, perhaps it's best if that mask went back on. Kidding aside, Bruce looks wonderful but needed pupils. I drool at the potential future figures that Bruce head will beget...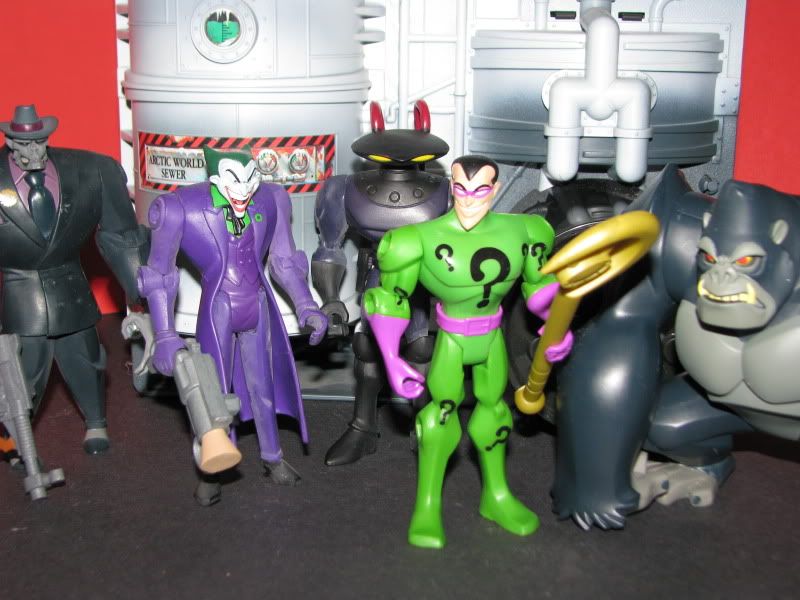 Riddle me this: What's up with the holes in my arms and legs?
... and of course, that Riddler head is great. It's nice to see a belt sculpt that can be so versatile. I look at E. Nygma and see a million options, including Zebra Man!
Zebra Batman, baby!
... wrong Zebra Man! How can anyone resist such spectacularly silly nonsense? Eventually, the plan is to fill in the holes on all of these villains. Eventually.
Hallowe'en went horribly wrong, when a rogue ice storm devastated the Flying Batmobile Ranch. Repairs are still on-going, but at least the Atomic Turbines are back on line. Sadly, the party is likely cancelled for safety reasons, but I had worked so hard on my Brave & Bold "costume" that I had to reveal it here: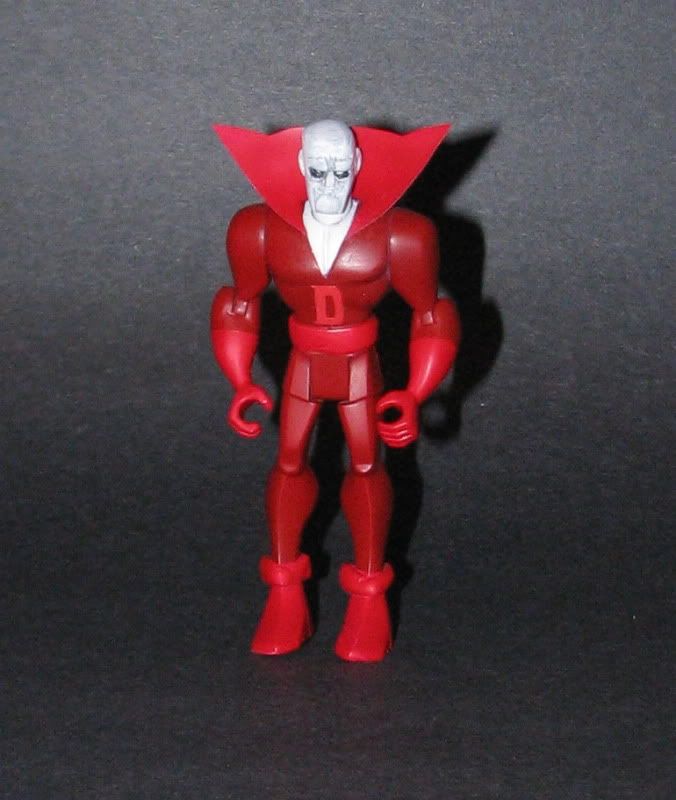 Some of the best B&B team-ups were with Deadman!
Sir Neal of Adams (him again) did the best Deadman stuff, including his team-ups with Batman. My figure was a modified Plastic Man, with sculpted head. I painted Deadman in greys and white and then gave the figure a light coat of Italian Red to give the contrasting shades of red. I did the head with a grey wash, which brought out the details of the sculpt, but I wonder if it's "toy line accurate". A matte coat finished him off.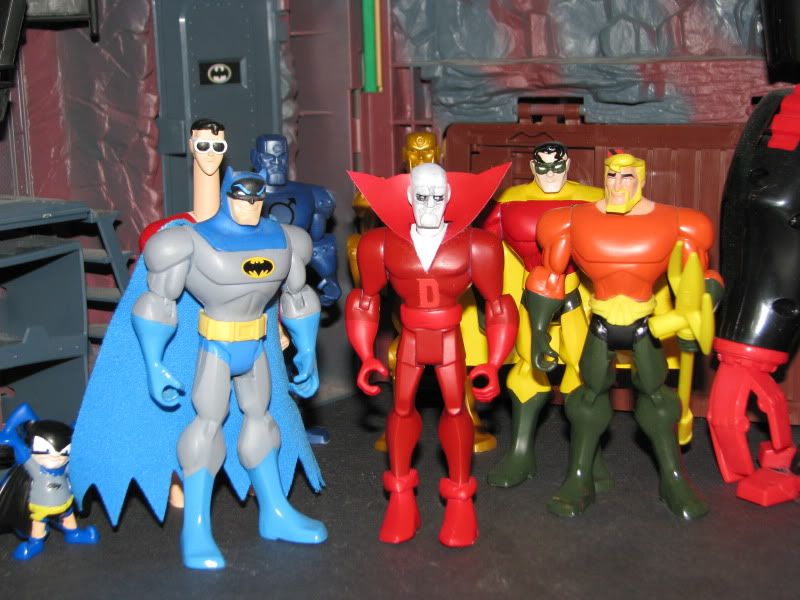 The completed Brave & Bold line so far!
Next up: a crazy guest appearance, two classic comic friends, two show friends that *should* have been in the comic, and then...
... the big surprise.
Keeping the Batusi on "GO"