The sky ripped asunder and Gotham shook to it's foundation, as we learned of the passing of artist Jerry Robinson.
Jerry Robinson was the real deal. I attend his lecture at the New York Big Apple Con a decade ago. He was a precise and literate man and clearly articulated both his and Bill Finger's contributions to the Batman mythos of which artist Bob Kane staunchly maintained sole credit until his death.
We here at the Flying Batmobile Ranch salute Jerry Robinson.
Jerry
created
The Best Parts of Batman:
as a teenager, Jerry contributed to the Batman mythos by creating Robin the Boy Wonder, The Joker, Bruce Wayne's faithful butler, Alfred, and Two-Face. Many of these creations were made in an uncredited partnership with author Bill Finger and artist Bob Kane. As my super-cool friends at
Batmobile History
learned when they interviewed Mr. Robinson last year, Jerry was the pivotal influence on Batmobile design. Author Bill Finger decided that Batman should stop driving anonymous sedans and coined the term "Batmobile". To wit: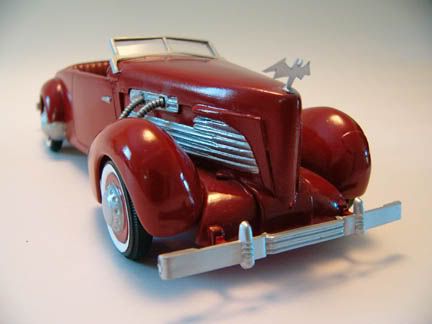 The 1939 Batmobile, in it's first appearance, as envisioned by Bob Kane
The 1939 Batmobile, as it next appeared in BATMAN #5, as drawn by Jerry Robinson.
Big difference!
Jerry Robinson the
Humanitarian.
Mr. Robinson played a pivotal role in getting pensions for Joe Shuster and Jerry Siegel, creators of SUPERMAN. Further, he engineered the release of cartoonist/ satirist Francisco Laurenzo Pons who had languished as a political prisoner in Uruguay for six years. Mr. Robinson wrote volumes on the history of comics and donated his personal collection of Golden Age comic art for a traveling museum exhibit on the subject. Importantly, Mr. Robinson created a San Diego Comic-con International award for under-recognized comic writers, named after his unsung BATMAN collaborator, Bill Finger.
Bill Finger, as illustrated by Jerry Robinson
Thus, in many ways, Mr. Robinson brought credit to people who had been overlooked by a multi-million-dollar industry by giving them The Finger.