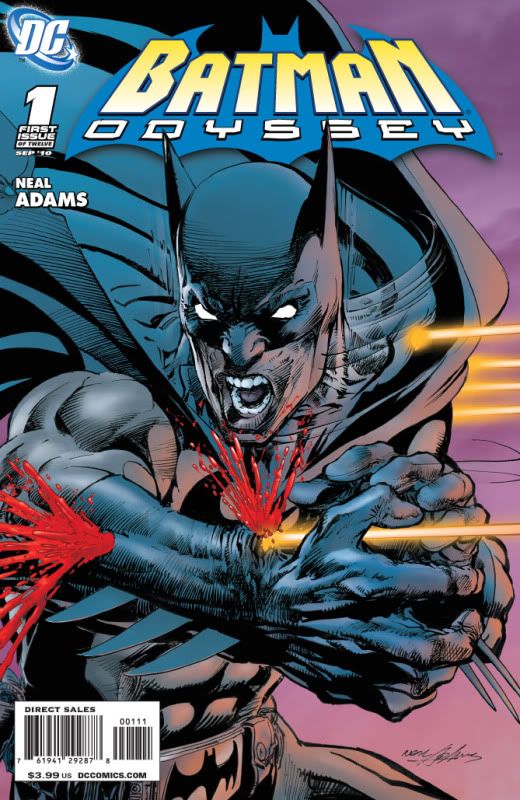 Batman Odyssey #1 (2010)
If there's one thing we here at Flying Batmobile love, it's flying Batmobiles. Historically, there have been very few Batmobiles with wings and it's our goal to celebrate every last one of them. The one that caught our eye recently was by the Legendary Neal Adams in his story BATMAN ODYSSEY. Funny how things are reinvented over time, as this flying car looks awfully familiar...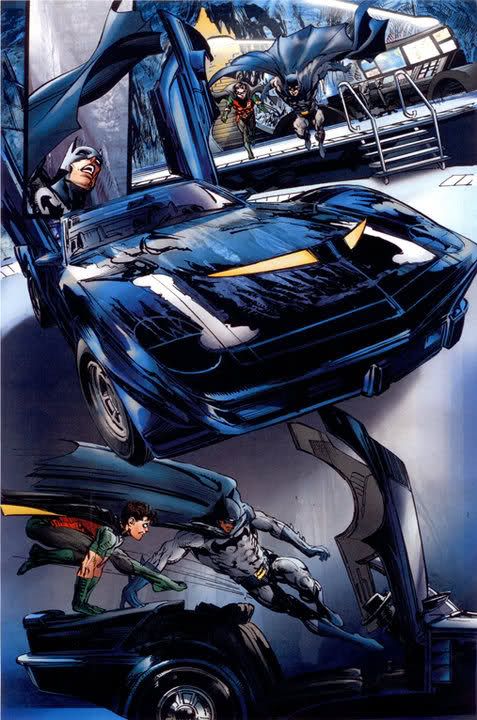 Interior art, BATMAN ODYSSEY #1
Now, there has been much said about BATMAN ODYSSEY the story (my favorite is here), but not so much about Neal's re-design of the Batman Universe. Whereas Neal was not the first artist to propose using real-world sports cars as a Batmobile in the Seventies, his was the best, using a C3 Corvette with a stylized hood. IN BATMAN ODYSSEY, Neal revisits his 40-year old Batmobile with some contemporary upgrades.
Gull-wing doors, bat-stylized hood vent, and a (shudder) rear spoiler.
Oh yeah.
He makes it fly.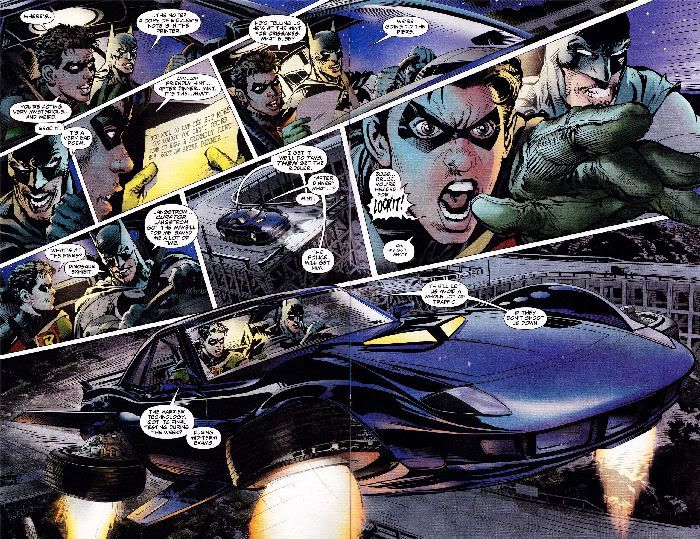 The Flying Batmobile (2010)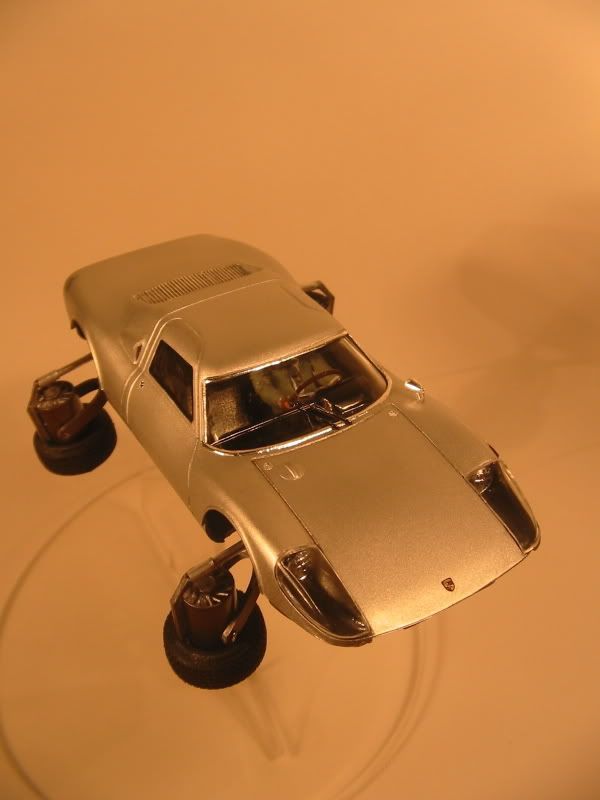 The Flying Porsche of Nick Fury
The first flying car was designed by the greatest superhero comic artist of all time, Jack Kirby. In the Sixties, Jack was illustrating a espionage comic for MARVEL entitled: NICK FURY AGENT OF S.H.I.E.L.D., in which the main character was heavily influenced by the current pop media fascination with gadget laden spies such as JAMES BOND and THE MAN FROM U.N.C.L.E. Soon into the development of the series, Mr. Kirby decided his Secret Agent Nick Fury needed a gadget-laden car and turned to his son's collection of car magazines. The Porsche 910, meant for European racing, was then utilized as a civilian sports car that featured a shocking method for avoiding traffic jams.
Neal clearly based his Flying Batmobile from Kirby's S.H.I.E.L.D. flying Porsche 911, merging his original Corvette Batmobile with some additional features.
Thus, our first stop is the Hobby Shoppe for a quick grab of a C3 'Vette.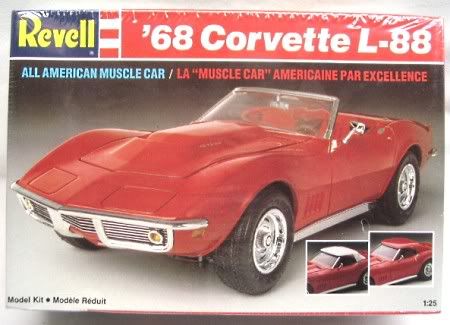 The initial build is all basics: transmission, engine and interior cockpit. Whereas the kit calls for attaching the wheels onto spokes, we sand off the edges to allow for removal during the later transformations.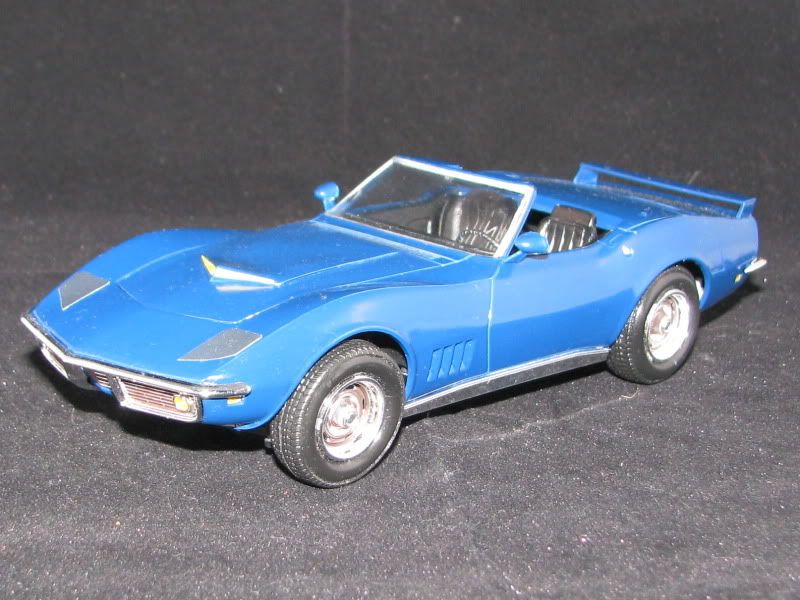 The modified Corvette Stingray Batmobile!
The body requires light work, removing the hidden headlamps and door lines. The gull wing door lines were then scribed in and the rear spoiler was fabricated from sheet styrene and attached. Tamiya TS-15 Blue was used as the body color.
Modified headlights, hood intake




The most labor-intensive work for the car body was the hood, which required the original air scoop sanded down and the bat-hood created out of sheet styrene. The model came with the optional hardtop, which was featured in BATMAN ODYSSEY.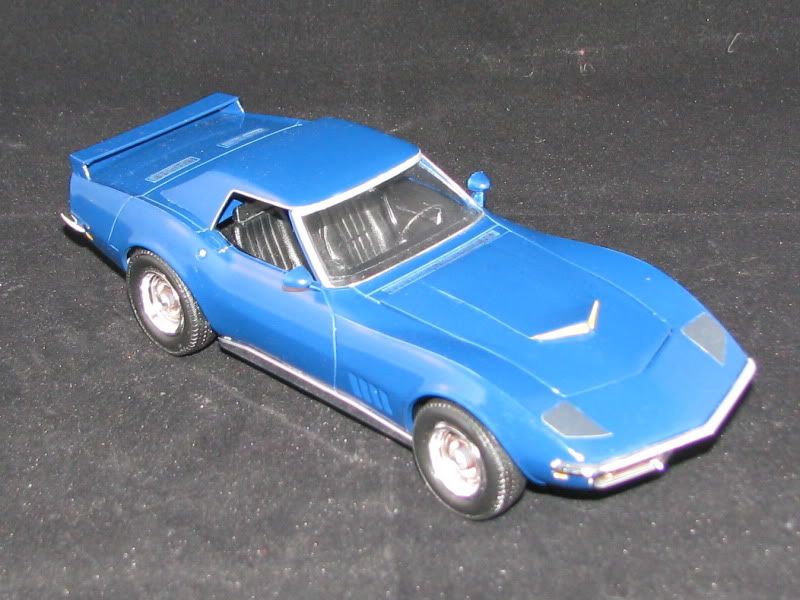 Door panels modified for gull wing, hard top option
The kit came with chrome finishing features, which were applied. A decal was created to suggest the new headlamps.
All that was left was to make it fly.
Hard top option, with rear spoiler- look at that sag!
TO BE CONCLUDED